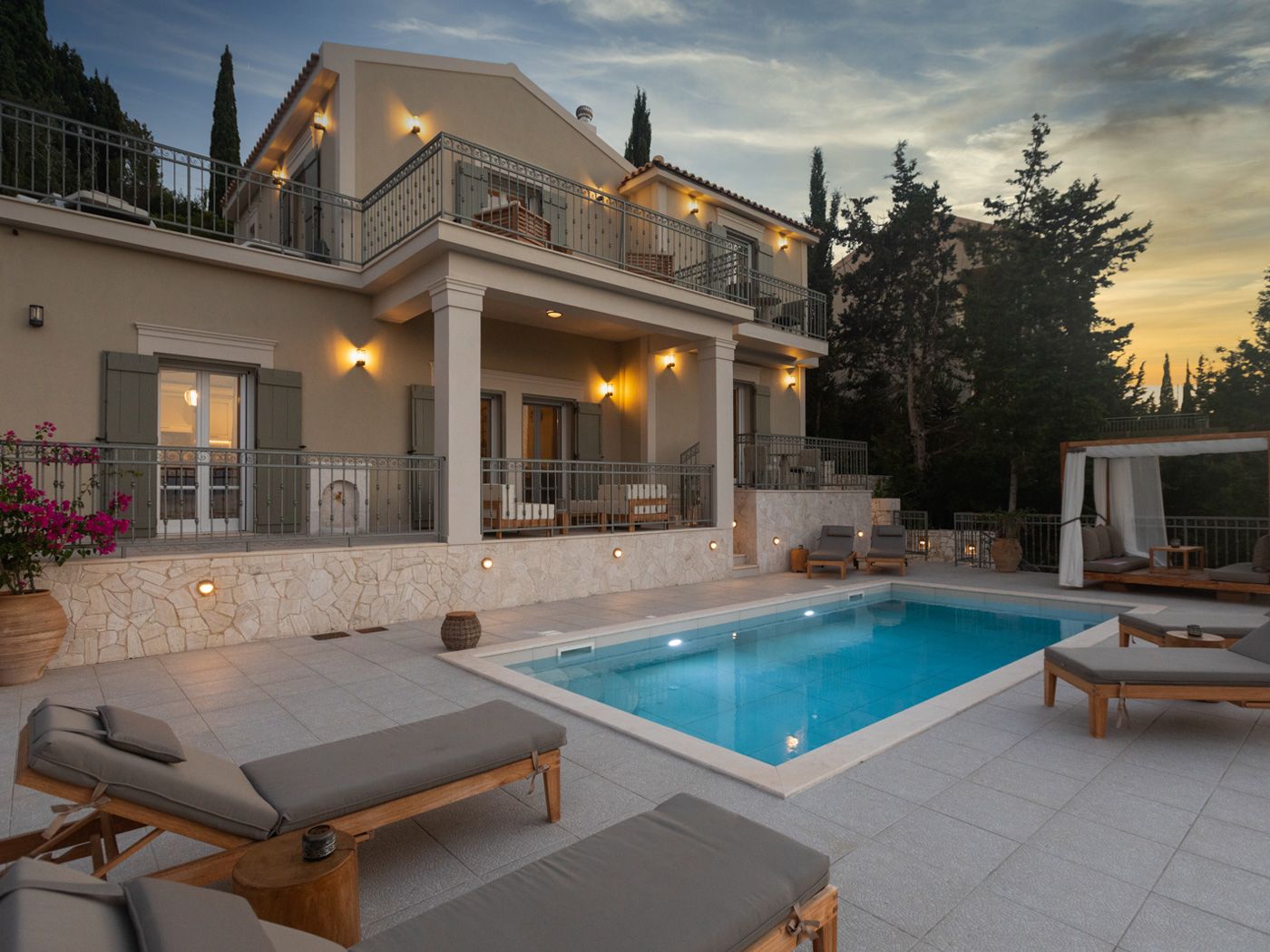 Overview
AMNERIS VILLA FISCARDO KEFALONIA
Villa Amneris at Fiscardo Kefalonia, is built in multiple levels and has been comfortably furnished and decorated with elegance.
The stunning indoors boast abundance of styles and detail where each room shows a unique character explicitly appointed by the discerning owners who hand-picked the highest quality furnishing and amenities.
The main entrance door leads to a spacious single dining area and a small staircase leads to the living room with large fireplace and a comfortable sofa with armchairs, as well as the fully equipped kitchen. Through the large balcony doors you can go out to a beautiful balcony with magnificent views, also fully furnished to perfection. On the ground level there is a double bedroom with en suite bathroom and hydromassage shower, a WC, and a semi private balcony that connects with stairs to the living room balcony.
At the second level there are two bedrooms. The master bedroom with 2 spacious private balconies both with wonderful panoramic views. The first one is fully furnished and the one at the side will be equipped with a (Jacuzzi) hot tub! It has an ensuite bathroom with a double sink, a bath tub, a shower and an enclosed WC. The large Twin bedroom with ensuite bathroom and private balcony, is spacious even with an extra bed that can be added upon request. From the same floor you can go out to the patio, with a stone staircase that leads to the forest!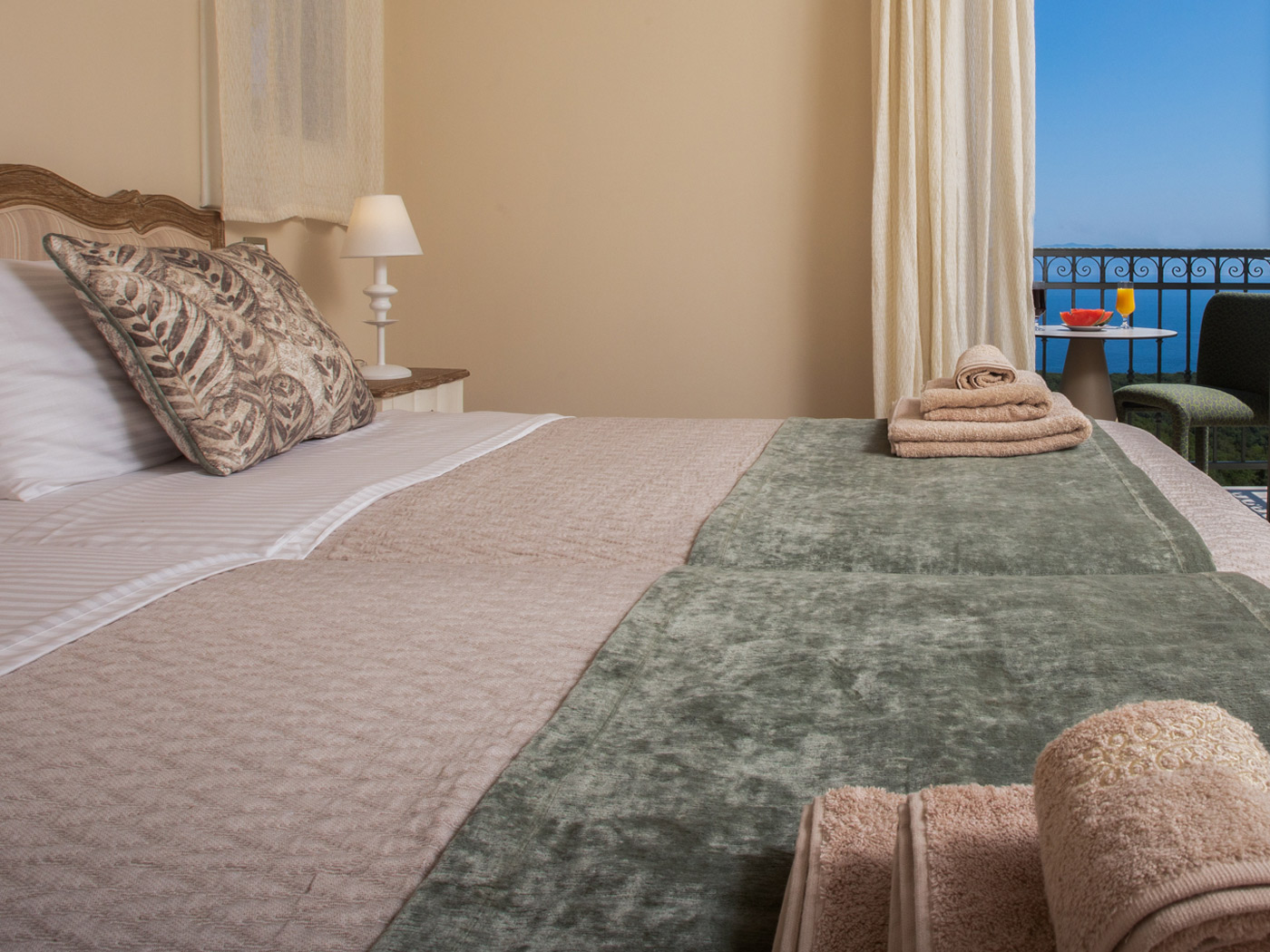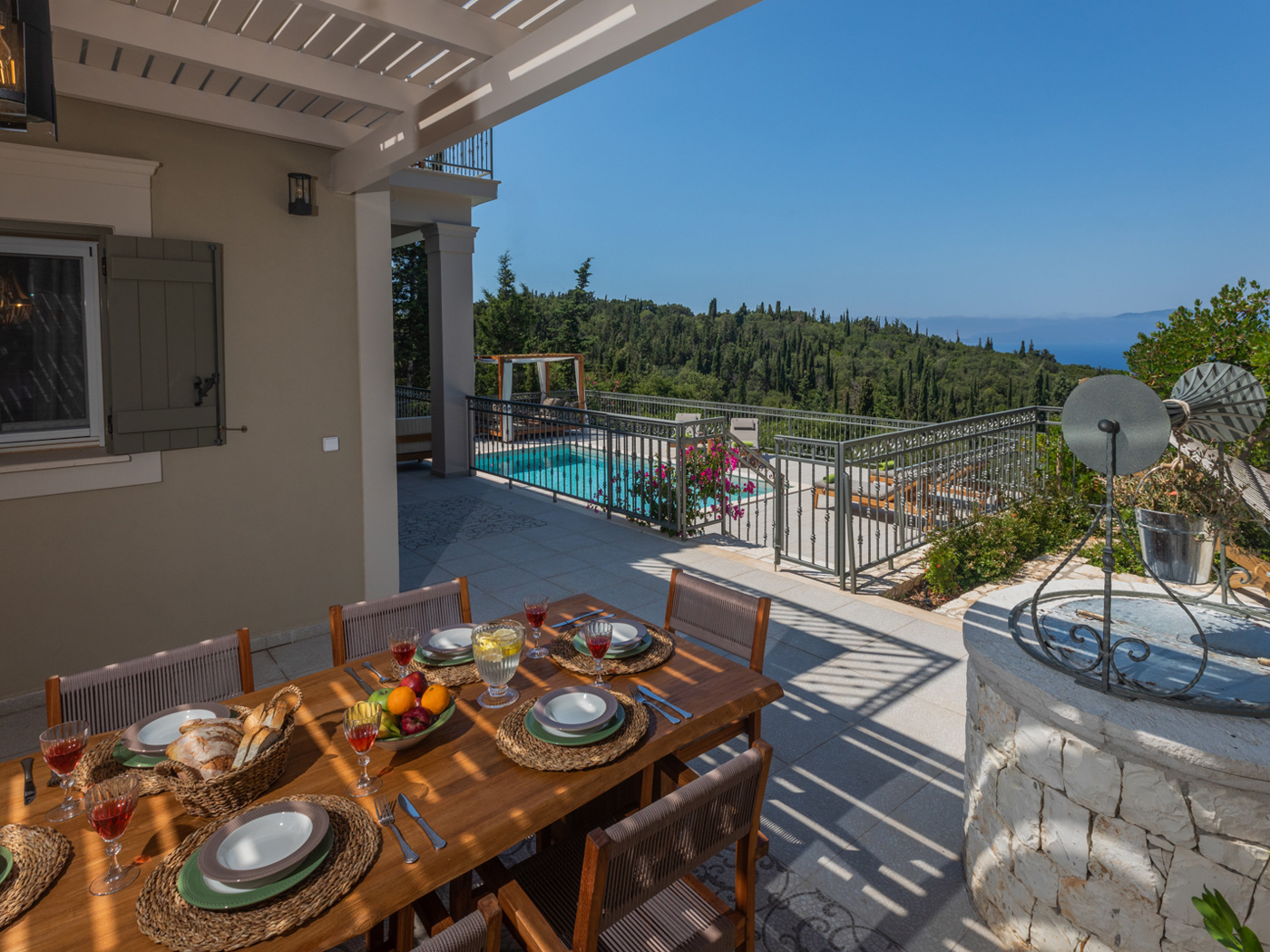 At the side of the villa, there is an elevated level with an outdoor dining area with a pergola, and a stone-built BBQ. There is also a traditional well, and a hammock that lies under the coolness of the trees.
Stairs lead to the pool area with sun beds and outdoor gazebo.
The islands of Lefkas and Ithaca can be admired throughout the villa, from each an every position you will choose to rest, always surrounded by a beautiful colourful garden and the wild plantation of the area, a true nature's bless.